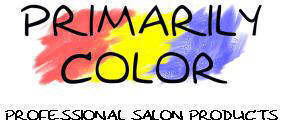 ---
Extra Cationic Shampoo
Available in 200ml trigger spray bottle and 1.85L refill
This unique "spray in" shampoo locks in color. Used immediately following any hair color service, Extra Cationic Balancing Shampoo increases color longevity and improves shine.
---
Extra Shampoo
Available in 250ml, 1L (pump) and 4L (refill)
Fortified with vitamins E and C, silk amino acids and chamomile extracts, this hair and scalp detoxifier neutralizes and removes chemical residue, while balancing pH, restoring tensile strength and reducing color fading. recommended following any chemical service, Extra Complex leaves hair with tremendous body and shine.
---
&CO Fruit Shampoo
Feed your hair with <![if !vml]>
<![endif]>...
<![if !vml]>

<![endif]>
<![if !vml]>

<![endif]>Rich in various fruits, vitamins and keratin, this shampoo is ideal for colored, and chemical treated hair. It moisturizes and reinvigorates the hair. Fast-acting, it adds strength and shine.
<![if !vml]>
<![endif]>Black cherry and silk proteins strengthen and reinvigorate hair. Smoothes the hair making it less frizzy and more manageable. Recommended for dry, damaged hair.
<![if !vml]>

<![endif]>Mint and vitamin B6 tisane, tone and refresh all hair types. B6 restructures and revitalizes hair, making it soft and silky to the touch. The mint has a deodorizing effect and reinvigorates the hair. Recommended for all hair types.
<![if !vml]>
<![endif]>Orange juice and silicones provide this shampoo with sebum balancing, anti-hair loss, and anti-stress properties. Nature and science combined to protect the hair, strengthen elasticity, provide smoothness and shine. Recommended for severely damaged hair.
**For more Shampoo products please see Tonic Line and System Care.
<![if !vml]>

<![endif]>